Your communication control center.
Robust, agile and comprehensive networks, systems and platforms that grows with your business needs. Enterprise Class Reliability
We know that your business requires the very best in connectivity, dependability and security. That is why we combine the latest in networking and cloud technology to offer a range of fail-safe solutions with zero downtime, all tailored to your organization setup and structure. Our Customer Success Managers and Technical Support teams are on call 24/7, proactively monitoring your systems to ensure your business is always ready to go.

VOICE
Our dynamic, cloud-based VoIP system is a flexible solution for businesses with multiple locations or remote employees, and the need for scalable service loaded with customizable features. Fully managed by TeleGo, our hosted option comes with our unmatched reliability, security and quality of service, as well as automatic upgrades so your system is always current.
Our on-premise system provides the highest level of reliability and control with on-site servers and dedicated network connections coupled with our cloud-based solution for a hybrid, fail-safe solution you can always rely on. Our proactive monitoring for maximum uptime, flexible features and unlimited integration provides infinite communication capabilities.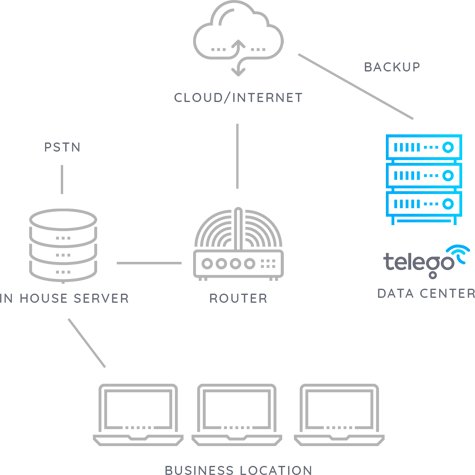 Our Enterprise SIP trunking solution connects your softswitch and PBX system, delivering voice and data with unparalleled dependability, connectivity and cost savings. Unlike traditional systems, which utilize the public internet, our all-inclusive state of the art package uses dedicated circuits, ready to scale with your business needs
Our premium grade PRI services extend your communications infrastructure over your existing internet service, without having to replace your PBX phone system, phones, or equipment. PRI guarantees bandwidth capacity is always available for phone calls, ensuring quality of service needed for a growing business.

DATA
TeleGo's SD-WAN solution rethinks communications to simplify the way networks are designed and managed. It reduces MPLS costs, improves connectivity and enhances network security. SD-WAN works with existing network equipment making installation fast and easy.
Intelligently prioritize communication traffic paths to deliver data and applications quickly and securely across locations, with guaranteed bandwidth speeds and quality of service.
Add the latest in wireless technology for the ultimate fail-safe solution. Our 4G option reduces downtimes and allows for remote troubleshooting and automatic failover, all while supercharging your data speeds. With plug and go installation, 4G is also a great option for mobile businesses or those located in rural areas with unreliable internet networks.
100% dedicated networks ensure certified connections installed onsite for exceptional reliability, lightning speed, and simple scalability. Choose from seamless and secure Metro-Ethernet with speeds from 20mb – 1000mb or our high speed, high performance Optical Transport with speeds ranging from 1gb to 10gb.
Upgrade to private, dedicated lines run from one location to another to ensure quick, secure voice and data
An intelligent engagement solution for communication and collaboration.
Real Time Analytics for Game Time Decisions
Our powerful interactive dashboard delivers data designed intuitively to showcase activity, trends and bottlenecks to more efficiently and effectively run your business.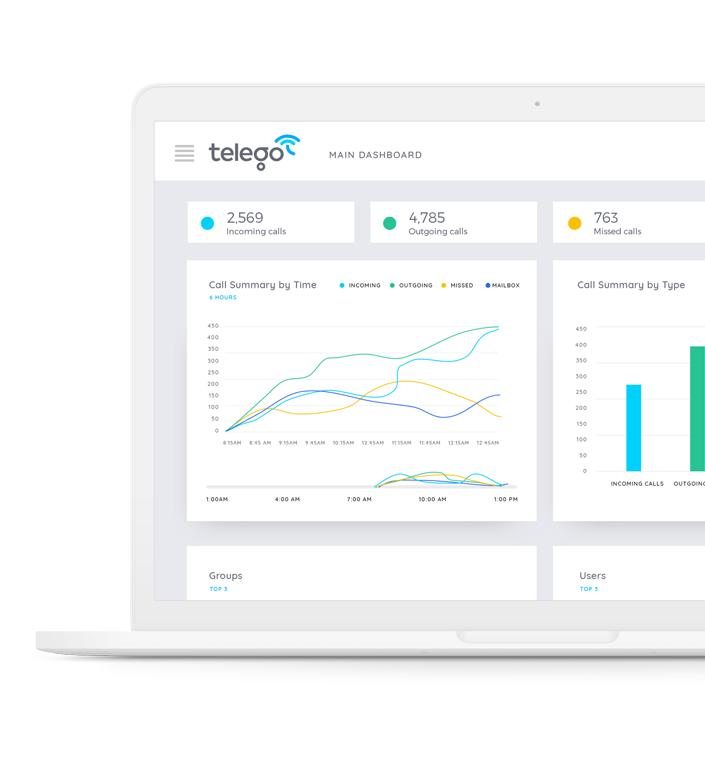 Text message for today's consumers
Our business SMS allows you to keep in touch via consumer's much-preferred mode of communication: text message. Easily send and receive text messages directly from our portal to contacts' phone number. You can even attach documents, photos, videos, and audio files to your message.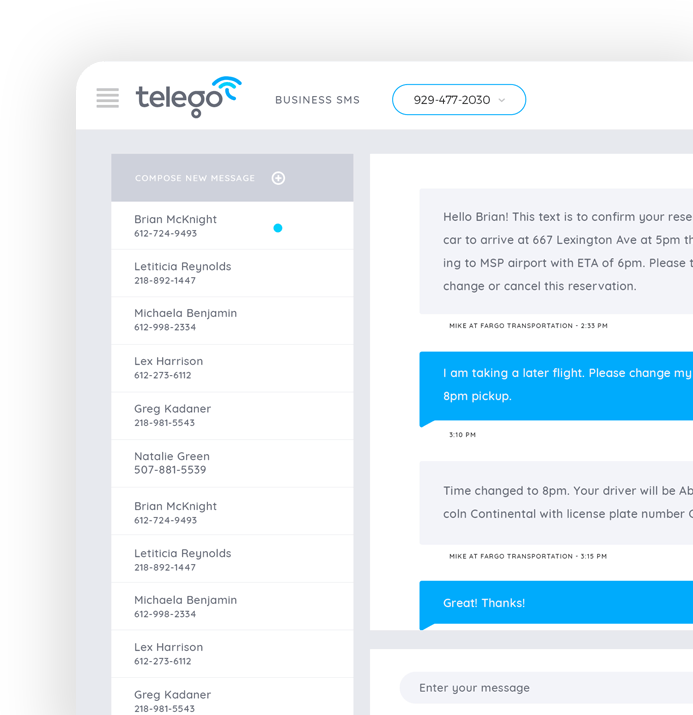 Plug-in to power up your phone system
Our Chrome extension amplifies your platform by allowing you to click-to-dial any number from your browser, place a call with our in-browser dialpad, automatically launch a caller's CRM page, and track your call progress and logs.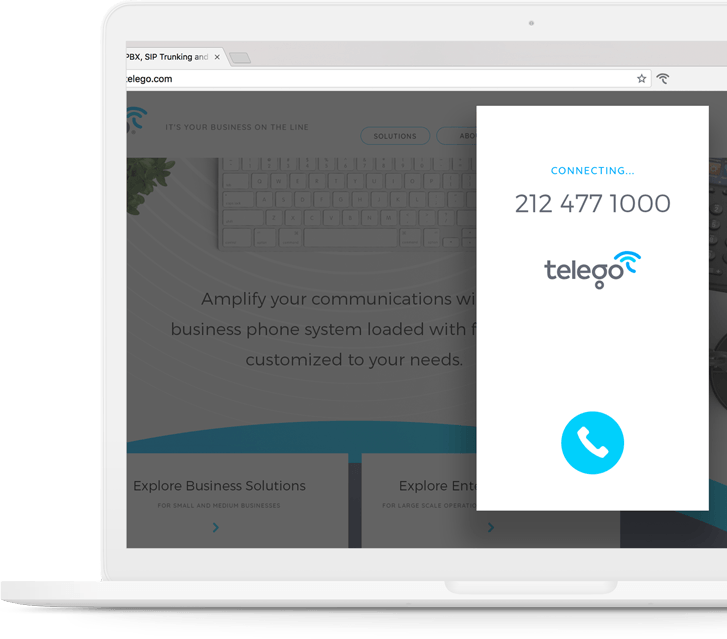 Fully loaded with customizable features to extend
your communication capabilities.
At TeleGo we aim to deliver superior systems and service at every turn. Here's our proven process:
Discovery
A thorough interview and site survey allows us to identify your phone and network needs.

Design
We customize your phone system utilizing hardware and software that best fit your business.

Installation
We create, test, and set up your account, and complete the on-site installation.

Training
Your dedicated account manager will train admins and users on how to maximize your new phone system.

Support
We constantly monitor and track to ensure that your network is always up to speed. Run into trouble? We're here to help 24/7.